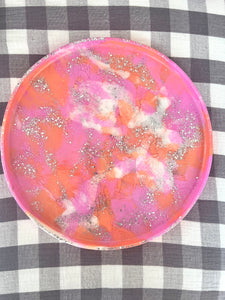 Handmade by Frenchie & Mint, this round resin plate makes a statement in any room!  Use as a coffee table piece or even as a jewellery plate - the options are endless!  
Dimensions are: 30cm 
Each piece is entirely unique & individually poured by Krysha herself to create a piece of magic.